Deze maand juli bieden wij een korting (-15%) op een 4 Bletilla orchideeën assortiment. U kunt 4 verschillende kleuren krijgen in uw tuin.

Bletilla orchideeën, zeer proliferatieve tuinbloemen die de volle zon kunnen tolereren
In tegenstelling tot de meest voorkomende orchideeën die de voorkeur geven aan koele, vochtige vlekken, kunnen Bletilla-orchideeën de volle zon tolereren.
Zeer proliferatief, na een aantal jaren vormen ze mooie bloembedden met 20 tot 30 bloemstengels die maximaal 80 cm bedragen. Ze zijn perfect voor beginners en genieten van zonnige plekken, niet zoals andere tuin orchideeën.
Phytesia verlengt zijn aanbod en stelt een nieuw pakket samen met 4 verschillende hybride orchideeën (4 Bletilla orchideeën assortiment); Variëteiten met blauwe, gevlekte, witte, paarse of roze bloemen:
Dit goede nieuws komt niet alleen, want Phytesia geeft u ook nog eens 15% korting op
dit assortiment van 4 variëteiten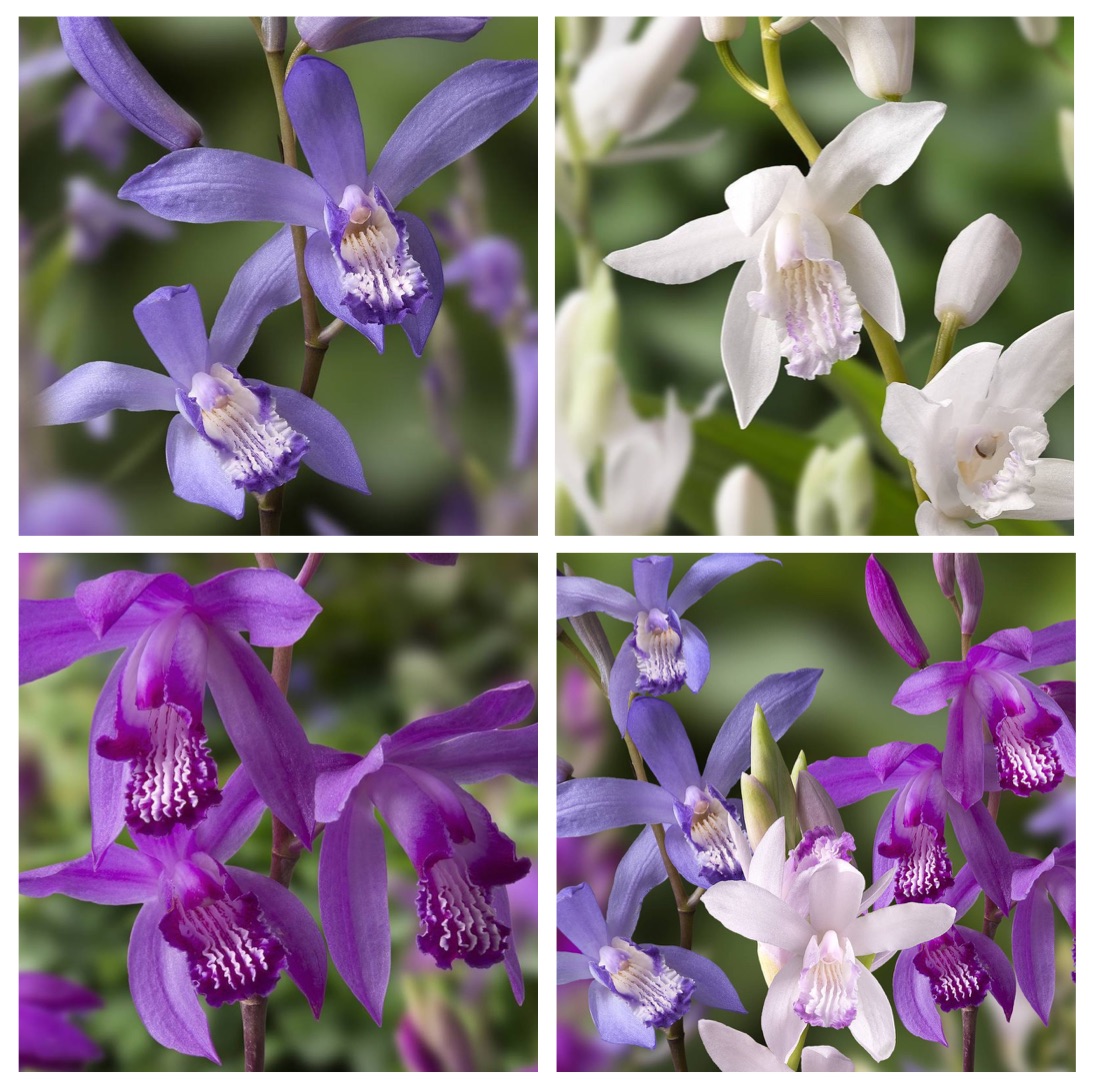 Easy to grow Bletilla Orchids
Bletilla-orchideeën zijn een van de gemakkelijkste tuin-orchideeën om te groeien. Ze zijn perfect voor beginners.
Bletilla-orchideeën blijven in de vorm van ondergrondse bollen tijdens de winterperiode. Deze bollen zullen dan in april hun nieuwe schoten ontwikkelen. Een boeket lange bladeren verschijnt dan. Dan verschijnen 6 tot 10 bloemen tijdens de zomer, gedragen in losse spikes langs de bloemenstammen. Na ongeveer een maand de tuin te verhelderen, verdwijnen de bloemen, maar niet de loof. Tenminste niet tegelijkertijd, deze verdwijnt pas in november. De plant verdwijnt dan helemaal uit het zicht en de pseudo-bol gaat dan in slaap tot de eerst volgende lente.